On October 29, Associate Pro Vice-Chancellor and Vice President Tim Gallagher and International Partnerships Manager Michael Benson from Bristol University, UK visited Department of Chemistry. Vice dean of Chemistry Department Min Wang, international program coordinator Weiya Zhang, undergraduate program advisor Yinixia Yuan , Prof. Xin Hong and Prof. Xueqian Kong met them at Chemistry Experiment Center in Zijingang Campus.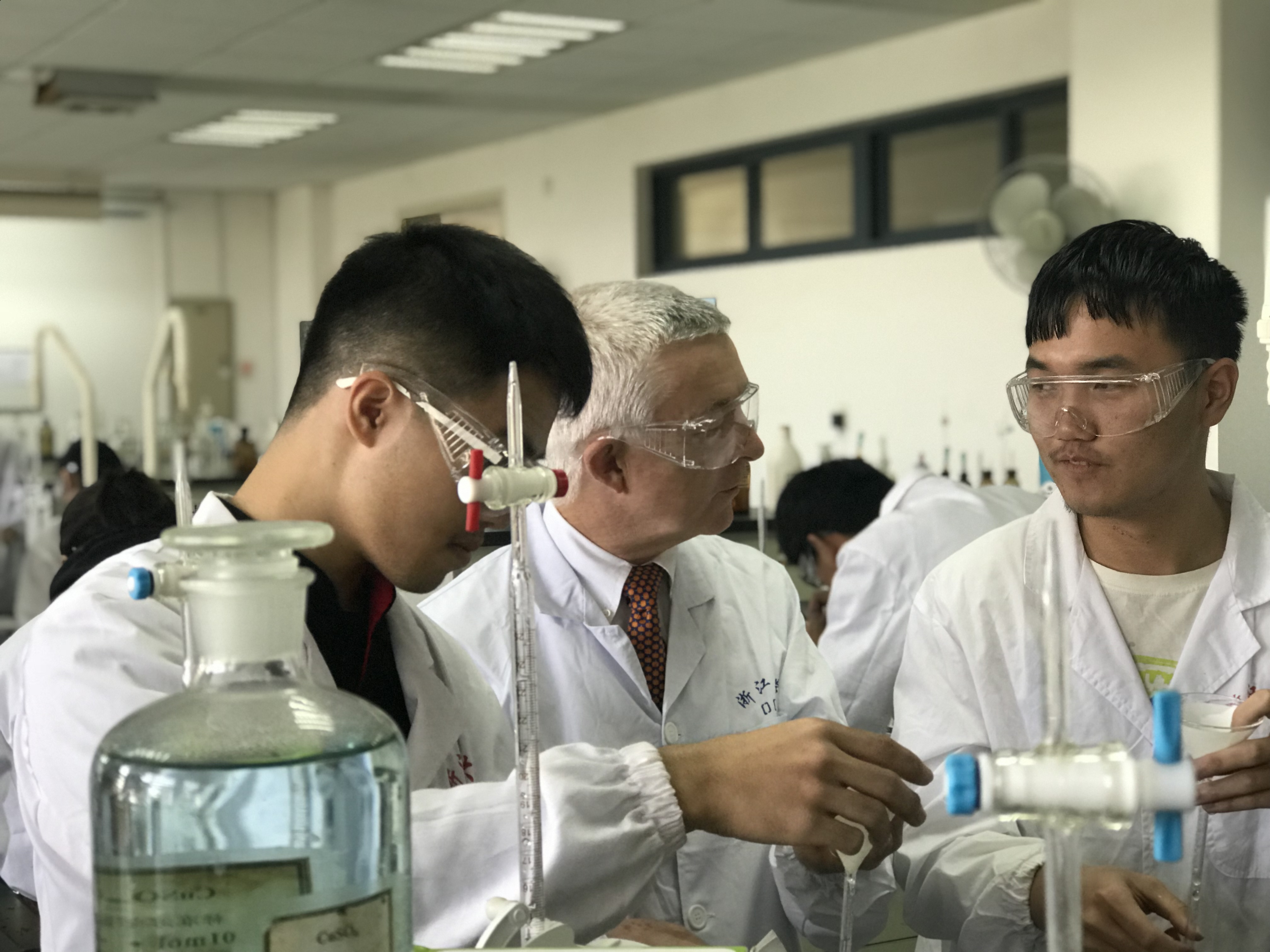 Prof. Gallagher, who is also an organic chemistry professor, joined experiment classes with ZJU students in the morning. He talked and gave advices to students face to face.

After joining classes, Prof. Gallagher and Mr. Benson discussed potential collaboration with Chemistry department including summer school and students exchange programs, etc. with Prof. Wang.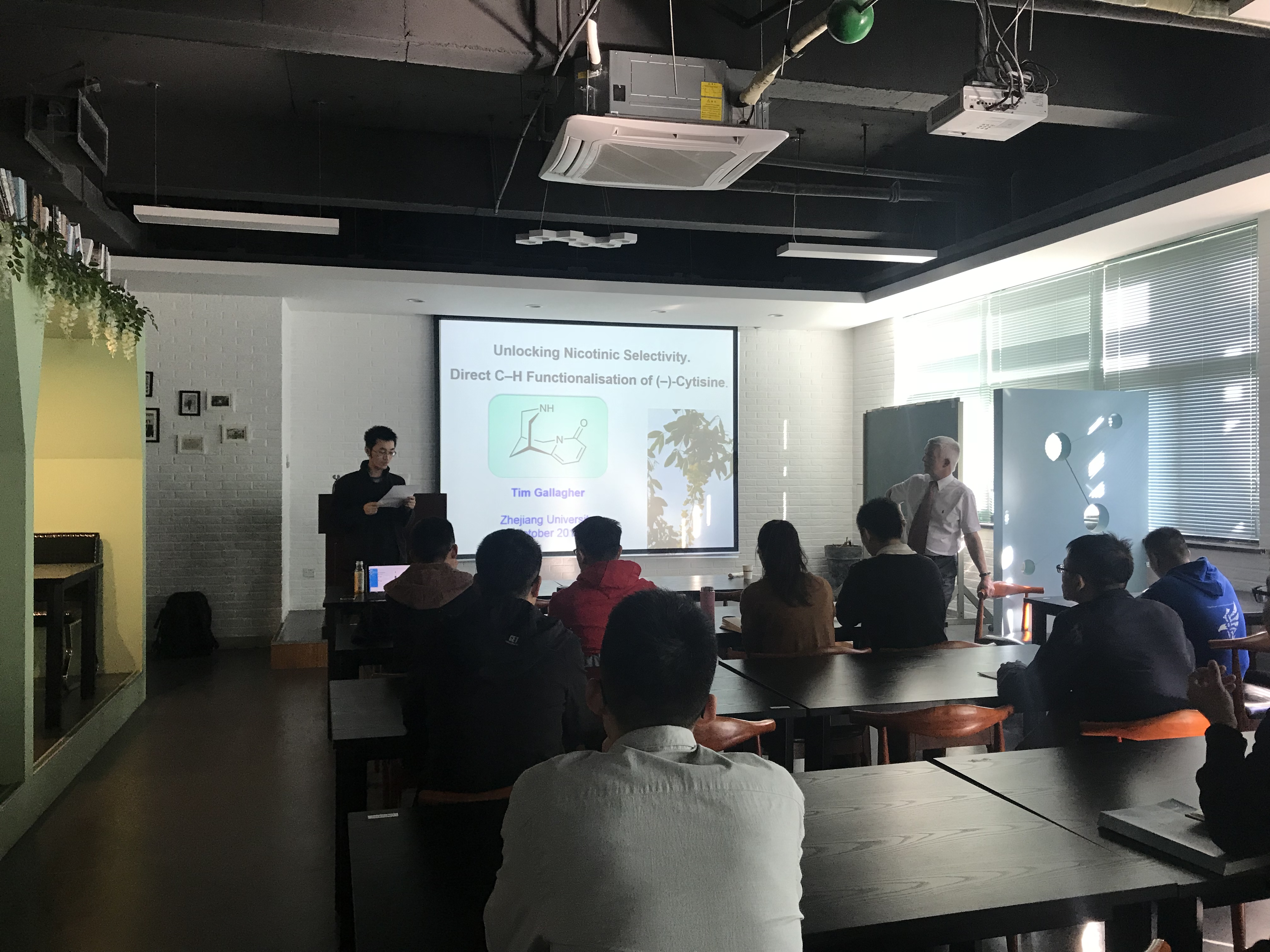 In the afternoon, Prof. Gallagher gave a lecture to graduate students.
Bristol University is one of the most popular and successful universities in the UK and was ranked within the top 5% of universities in the world in the QS World University Rankings 2019.